We talked to one international student currently pursuing a degree in Canada and we captured comprehensive insights on the why's and how's of living in a foreign country as a student.
Canada has always been one of the sought-after study destinations for a number of reasons. Recognised as the best country in the world for 2021, Canada offers international students a high-quality living, a welcoming community, and world-class education as it is home to 10 of the top 250 universities worldwide based on QS World University Rankings 2021.
With the pandemic disrupting the world, Canada remained focused on establishing measures to enable prospective students to continue or explore a degree on-shore or off-shore–from travel exemptions to expanding the Student Direct Stream (SDS) eligibility. The massive vaccine rollout adds to the confidence of international students to push for studying in Canada. As of 18 September, almost 70% of the population have completed their COVID-19 vaccination while 75% have received at least one dose.
Amidst the challenges of COVID-19, one of the students that pursued her dream for Canadian education is Shazade Butt from the Philippines. Currently in her first year of college taking Entrepreneurship, this Filipina left her home country and her BPO career and took a leap of faith to further empower her business skills.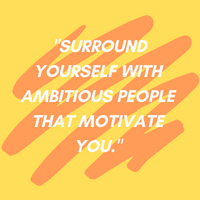 What made you decide to study in Canada and why Canada vs other countries?
Well, Canada is known for its reputation when it comes to the educational system, the excellence of its healthcare, safety, and quality of living. In addition to this, my relatives were there so I chose this country.
Why did you choose your course? How was your first day in Canada? 
I chose my course (Business Marketing) because growing up, I was already into our family business, and taking this course would be helpful to make it bigger. My first day in Canada feels surreal, despite the pandemic, I did not face any difficulties during and after my flight. It was very exciting because it was my first time traveling alone, it feels empowering and being independent.
Did you encounter any challenges and how did you overcome them? Were your expectations met and what are the outstanding experiences you have had so far? How do you see yourself 5 years from now?
Since I went to Canada in winter, I get to encounter my first snow, it was only a dream but I am now able to experience it. I also went to my school and it was huge. I did not expect it to be that huge and the school was also accommodating despite the COVID-19, they made sure you are safe and taken care of. On the other hand, I could see myself working in a huge company that I want as a successful Marketer.
"If I could give some advice to aspiring students, it's that if you want something, don't give up to reach your dream. Challenges are constant, you just have to face them, solve them, be smart, and pray. Surround yourself with ambitious people that motivate you," said Shazade on encouraging aspiring students.
Thank you very much Shazade for sharing your inspiring story and we wish you success in Canada!