"I never pick up an item without thinking of how I might improve it. I never perfected an invention that I did not think about in terms of the service it might give others."- Thomas Edison
Human needs continue to evolve as we adapt to the changing world. Over the recent decades, the globalisation of technology has been the catalyst to our lifestyle, education, economic, and government advancements. Most importantly, technology and the services related to it have become accessible allowing every citizen to improve their lives and making headway to a more interconnected world.
In this article, we feature some of the remarkable American innovations that have impacted the way we see and live in the world today. For aspiring international students, this might boost your confidence in selecting US as your study destination.
Human Genome Map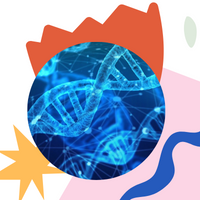 In 2001, the International Human Genome Sequencing Consortium published the first draft of the human genome– developed by Francis Collins and Craig Venter, with share authorship amongst 2,800 researchers who took part in the consortium– in the journal Nature with the sequence of the entire genome's three billion base pairs some 90 percent complete. What's in it for us? The information generated by the Human Genome Project (HGP) to scientists, physicians, and others supports the rapid application of research results for the benefit of humanity, including for prevention and cure for a disease.
iPod
Music is life, they say. Steve Jobs, visionary and founder of Apple Inc. introduced iPod in 2001, which paved the way for portable, digital music in the time of MP3s.
"'With iPod, Apple has invented a whole new category of digital music player that lets you put your entire music collection in your pocket and listen to it wherever you go,' said Jobs. "With iPod, listening to music will never be the same again.'"
iPod has evolved in many forms, from iPod nano, iPod Shuffle to the last of its kind iPod touch. Today, Apple continues to lead innovation in the tech hardware with iPhone and iPad that merges music, videos, phone, and business applications in one robust device.
Fitbit
In Christmas 2009, James Park and Eric Friedman launched Fitbit, a revolutionary health and fitness wearable device that uses a 3-axis accelerometer to track the users' motions, using algorithms designed to look for specific movement patterns. Worn like a watch, it tracks any kind of exercise movements, measuring heart rate, steps, and many more. The company is headquartered in San Francisco, California.
Tesla's Electric Power Technology
Tesla Inc. is an American manufacturer of electric automobiles, solar panels, and batteries for cars and home power storage. More popularly known for its electric cars, Tesla Motors' first completely electric car Roadster has evolved to Model S sedan, crossover Model X, and Model Y in 2020 under the leadership of Elon Musk, Tesla's CEO. Musk also founded SpaceX, an American aerospace company that designs, manufactures, and launches advanced rockets and spacecraft.
Augmedics XVision
Augmedics is a Chicago-based company that created the groundbreaking xvision Spine system (XVS), the first augmented reality (AR) navigation system to be used in surgery. xvision Spine allows surgeons to visualise their patients' 3D spinal anatomy during surgery as if they had "x-ray vision," helping them to accurately navigate instruments and implants while looking directly at the patient, rather than a remote screen.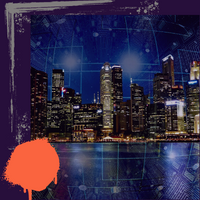 Brainbox AI
Recognised by Time as one of the best inventions in 2020, BrainBox AI is making buildings smarter and greener, leveraging a self-adapting artificial intelligence technology. The zero-CAPEX solution empowers building owners and facilities managers to dramatically reduce their building's energy spend and carbon emissions, moving them one step closer to net-zero carbon goals.