Australia has always been one of the top study destinations for one too many reasons. For most international students who are embarking on a life-changing journey, aside from the high-quality universities, the country's diverse culture, vibrant cities, and the great outdoors are simply hard to pass on.  
Zeroing in on the desired country to study in goes hand in hand with choosing a course that matches the student's skills, educational background, or interests. Australian schools and universities offer a plethora of courses- most are common and offered worldwide while some, uniquely Aussie.
Here are eight of the most unusual and  interesting programmes offered in Australia:
1. Bachelor of Applied Cloud Technology (La Trobe University- Didasko)– In today's Cloud era, this programme is king! The course is a world-first online cloud computing degree with Amazon Web Services, the fastest-growing cloud provider in the world. Students are offered three exit points, all packed with industry certifications to accelerate their career path in cloud computing.
2. Bachelor of Circus Arts (The National Institute of Circus Arts (NICA), accredited by the Swinburne University of Technology)– The three-year course offers immersive and experiential practice-based studies in contemporary circus arts and intends to produce circus arts practitioners.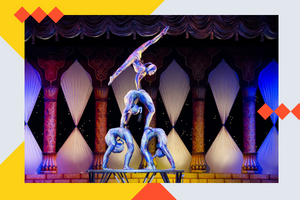 3. Graduate Diploma of Brewing (Federation University)– Graduates of this one year program can be a brewer, brewery owner, or maltster after gaining in-depth knowledge and practice of malting and brewing.
4. Bachelor of Arts Majoring in Ancient World Studies (University of Melbourne)- Diving deep into world studies, this course centres on Classical Greece and Rome, as well as Egypt and the Near East from 3000 BCE to the 4th century CE.
5. Bachelor of Visual Arts Majoring in Glass (Australian National University)- The course is delivered through one-on-one sessions, group presentations, and seminars to help students develop skills in working with glass in a professional context.
6. Bachelor of Arts -Aboriginal Cultures and Australian Society (University of South Australia)– Students of this course will be able to work with Aboriginal communities and gain international experience as part of the Hawke Ambassador Volunteer Experience Program or stay local and take part in the Professional Experience Program.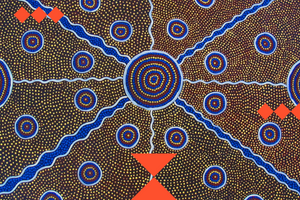 7. Graduate Certificate in Environment and Climate Emergency (Curtin University)- With sustainability and climate action front and center of governments and enterprises, students of this postgraduate program will tackle climate emergency issues and develop strategic responses to real-world problems. They also get to experience the Legacy Living Laboratory (L3) – a state-of-the-art data visualisation space and research facility.
8. Master of Ocean Leadership (University of Western Australia)– This postgraduate coursework and research degree is the only course offered in Australia designed to produce future leaders to tackle global oceans challenges. Students get that chance to engage with UWA Oceans Institute, home of over 100 of the world's most recognised ocean engineers, marine scientists, oceanographers and oceans governance specialists.
Anyone asking "how about a surfing course"? Of course there is! The University of New Castle offers Science of Surfing Performance, a 10-unit course that touches on technical performance factors, surfboard design and technology, and physical preparations for surfing, among others.